Data
Minimum Wage Data
Find out what the minimum wage is across the United States or in individual states, cities, counties, and even municipalities.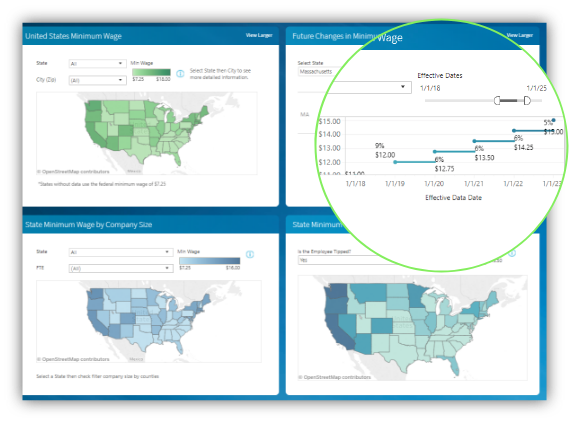 Dashboard Widgets
Local Data: Instantly find minimum wage data for tipped and non-tipped employees at any geographic level in the US.

Forecast Changes: Assess any changes in minimum wage that are planned to occur in any future dates.

Find Company-Specific Data: See how company size effects minimum wage levels across the US.
Insights You Need to Get It Right
The latest research, expert advice, and compensation best practices all in one place.