Make it simple
Integrated Job Postings
Publishing a job post begins with the creation of an accurate job description. JobArchitect™ streamlines the creation of job posts with easy-to-use tools for creating job descriptions and exporting job posts.
Job Posting Library
Search Job Postings: Build and standardize your job descriptions by leveraging our extensive online job post library and write descriptions that are relevant to your company. Simply search for what you need and then drag and drop the content into your job descriptions.
Custom Export Templates
External-Ready Documents: Export your jobs from JobArchitect as job postings in either Microsoft Word or Adobe PDF formats.

Job Post Templates: Create job post templates with custom fields allowing you to use your own logo, colors, fonts, and other style guide elements to stay on brand.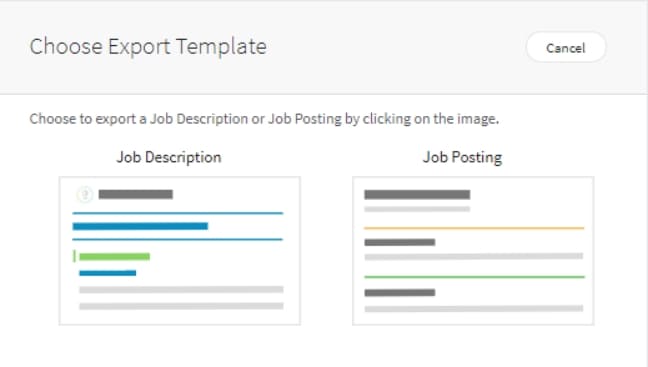 Insights You Need to Get It Right
The latest research, expert advice, and compensation best practices all in one place.