Analytics
Detailed Pricing Reports
Within CompAnalyst® you can run reports on any job and deliver a comprehensive view into the compensation for a specific job.
Job Pricing Report
Summarize Job Qualifications: The Job Pricing Report encapsulates a job with a description and compensation information including the competencies needed to be qualified for the job.

Answer Questions: Empower your compensation decision-makers to clearly communicate why a job is paid what it is and demonstrate that the organization is paying a competitive wage.
Comp360

™

Report
Analyze Compensation: Our Comp360 report explains all the non-benefits aspects of compensation.

Communicate Pay: Provide leadership a foundation for discussions regarding career progression, career mobility, and why a job is priced the way it is.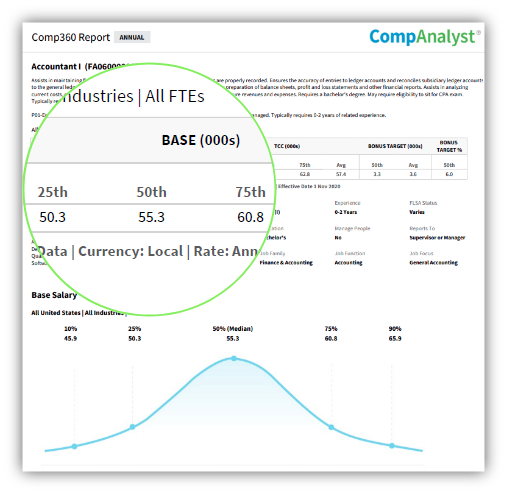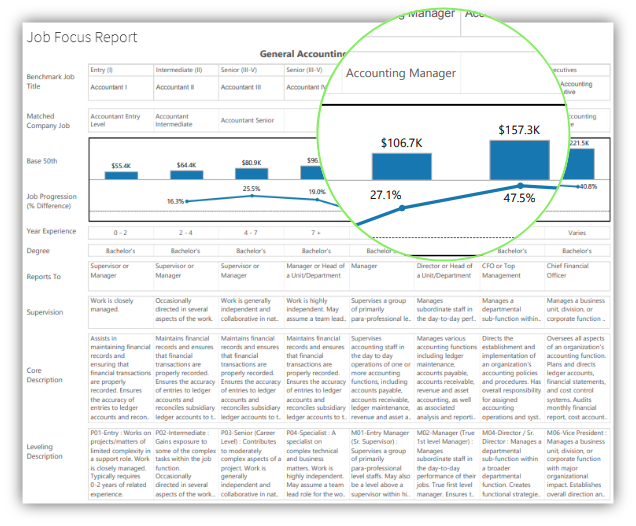 Job Focus Report
Put Jobs in Context: View a job within its job family and provide a foundation for leadership to discuss career progression with employees.
Insights You Need to Get It Right
The latest research, expert advice, and compensation best practices all in one place.