BRING ORDER TO CHAOS
Centralized Command Center
Manage all of your organization's job descriptions through one Centralized Command Center. Easily create, edit, approve, and collaborate – it's all in one place.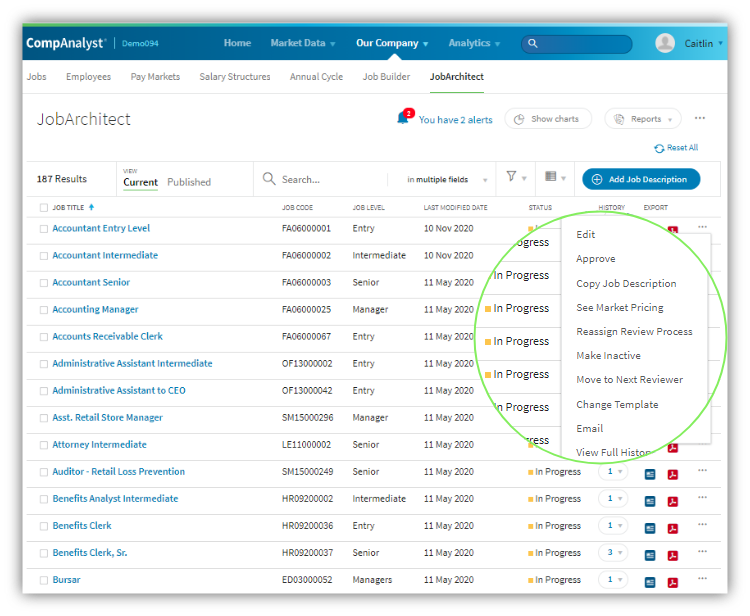 A Single Place for Job Building
Create and Edit with Ease: Create a new job description from scratch, link to one of your existing jobs, or create a draft job description if you're not quite ready to make it official.

Search and Filter: Search and filter your jobs based on different data fields such as level, family, and last approved data.
Streamlined Job Description Management
Keep Tabs on Your Jobs: Monitor your in-process job descriptions and easily view the ones that are approved.

Take Action: Re-assign workflows, copy job descriptions, deactivate jobs, and approve your job descriptions – all from one place.
Insights You Need to Get It Right
The latest research, expert advice, and compensation best practices all in one place.