Make it simple
Job Content Library
Build and standardize your job descriptions by leveraging our multi-faceted job content library. With JobArchitect™ you can easily drag and drop pre-existing job content from our library into your relevant fields for a more efficient job creation and editing process.
Online Job Postings
Search for job description content across an extensive library of job postings and write descriptions that are relevant to your organization.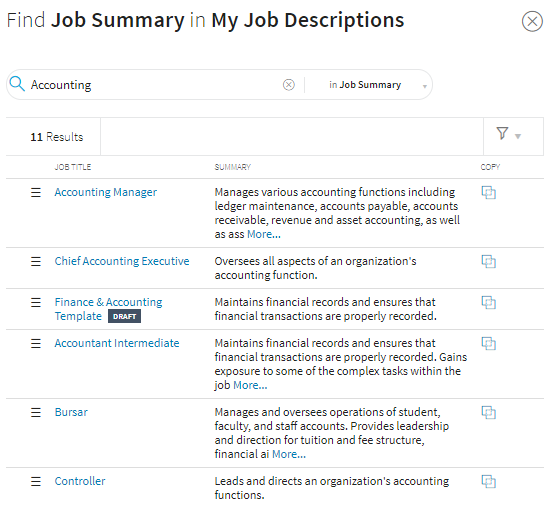 Existing Job Descriptions
Pull content from your existing job descriptions to create consistency across roles.
Your Survey Library
If you're a CompAnalyst® Enterprise user, you can utilize job descriptions from the compensation surveys in your survey library.
Insights You Need to Get It Right
The latest research, expert advice, and compensation best practices all in one place.