BRING ORDER TO CHAOS
Keyword Search & Filter
Find everything you need quickly and easily. With JobArchitect™ there are multiple ways to search and filter your jobs and find the content you need to edit, create, or monitor your job descriptions.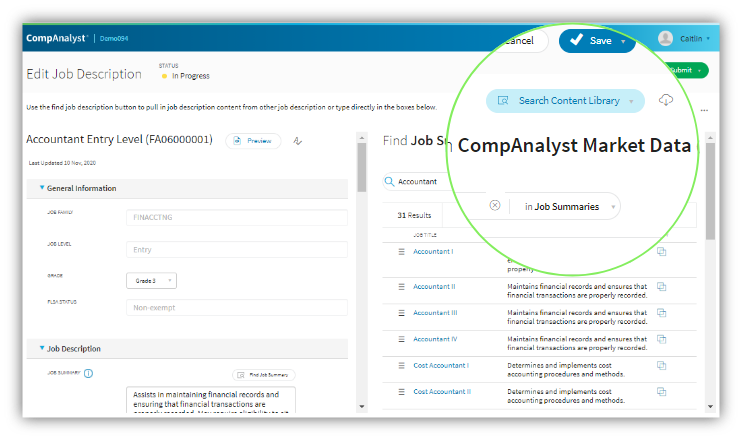 Content at Your Fingertips
Leverage Pre-Built Content: Instead of building job descriptions from scratch, save time with JobArchitect. Search for pre-defined job description content across CompAnalyst Market Data jobs, online job postings, and jobs already in your jobs taxonomy.
Find What You Need Quickly
Monitor Your Jobs: Filter your job descriptions by status to quickly access approved job descriptions and see where drafts are in the review process.

Intuitive Tracking: JobArchitect tags all your job descriptions so you know which ones are out-of-date, have been approved, modified recently, and so on.

Create Custom Views: View your latest, approved job descriptions separate from all current jobs. You can also choose to display only official jobs or only job descriptions currently in draft.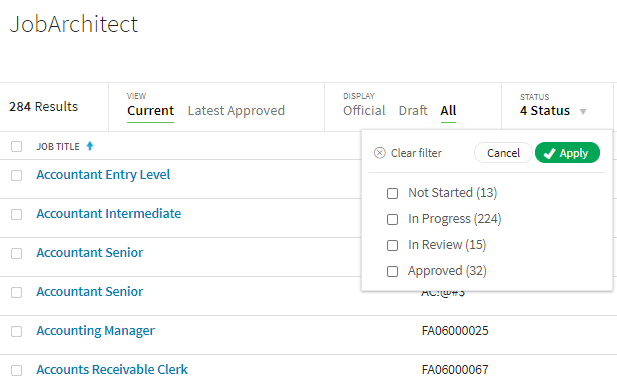 Insights You Need to Get It Right
The latest research, expert advice, and compensation best practices all in one place.