Recruiting
Labor Cost Forecasting
Accurately forecast compensation for specific jobs in target markets using pricing intelligence from global market data.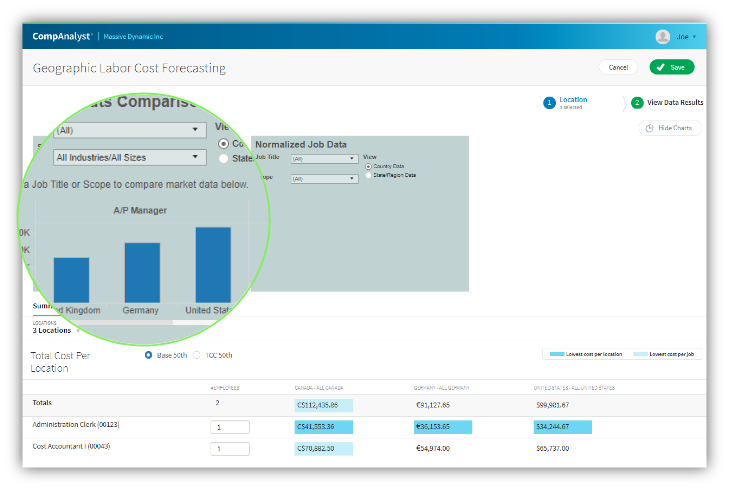 Geographic Labor Cost Forecasting
Price Jobs Accurately: Calculate the cost of opening new locations and relocating jobs around the globe using smart pricing data that automatically adjusts to reflect the local labor market costs.
Relocation Wizard
Adjust Pay Across Locations: Understand how cost of living and geographic salary differentials affect pay when transferring an employee or candidate from one location to another.
Insights You Need to Get It Right
The latest research, expert advice, and compensation best practices all in one place.