COMMUNICATION
Total Compensation Statement
Within CompAnalyst® you can run a Total Compensation Statement which provides a consolidated view of an employee's compensation – from base pay and bonuses to benefit information like medical insurance, 401k, taxes, etc. – and deliver on your commitment to pay transparency.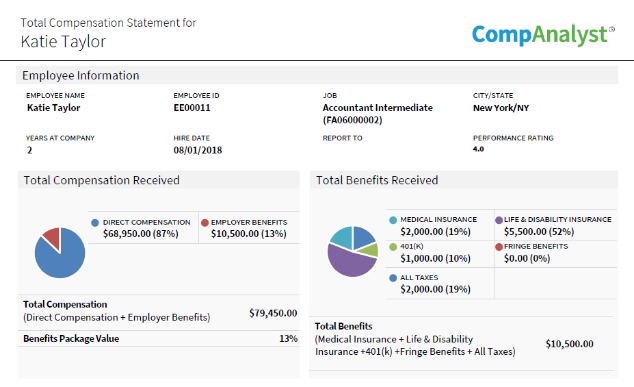 Transparency on Employee Pay
Employee Worth: Highlight how an employee fits into your organization's internal structure and communicate the value an individual employee has to the organization.

Total Compensation Picture: Consolidate an employee's total compensation into a presentation ready statement and provide a holistic view of their package.
Insights You Need to Get It Right
The latest research, expert advice, and compensation best practices all in one place.