SOLUTIONS
CompAnalyst for Small and Medium Business
Deliver unparalleled pricing accuracy with a unified solution that quickly connects you with the data you need.
GET PAY RIGHT :
Pricing solutions built for speed and accuracy
Recruiting and retaining top talent in today's market starts with quick and easy access to the right price for every job.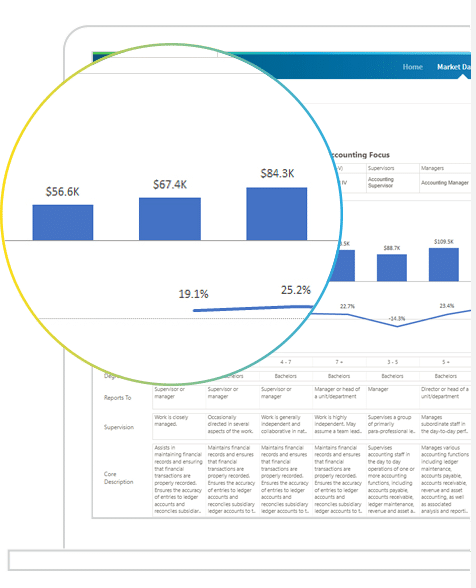 Powerful pay insights
Make sure your pricing stays competitive. Our HR-reported pay data is continuously updated to ensure you're always pricing against the most accurate data in every market.
Unparalleled data access
Get your work done, quickly. Whether you're job matching, market pricing, or running reports, our intuitive workflows make it easy to find the answers you need.
Ready for a test drive?
Every business is different. Schedule a demo to see how CompAnalyst fits your business needs.
EXPANDED CAPABILITIES :
A dynamic platform that grows with your business
CompAnalyst's flexible compensation solutions are tailor-made to meet your organization's needs as you grow.
Compensation data
Streamline your market pricing with intuitive workflows and the most up-to-date compensation data in the market.
Compensation software
Expand your compensation practice with an integrated solution that makes survey participation and merit modeling easy.
Compensation analytics
Discover new pay insights with 360˚ analytics that marry internal company data and market compensation data.
THE MOST RECOGNIZED BRANDS:
Our customers